Penguin US self publishing deal mystifies authors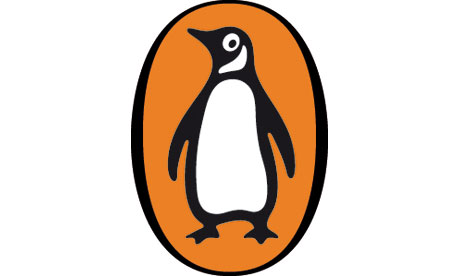 As reported by The Guardian, Penguin US has moved into self publishing. Based around its 'Book Country' site (where would-be writers publicly display their work in progress – why would you want to do that!), the prestigious imprint offers to epublish your book for a fee ranging from $99 - $549, depending on the options chosen.

But commentators like J A Konrath, coming out of blog hiatus specifically over this, are not impressed. He points out that while there is nothing on offer via Book Country that you can't do yourself for free, Book Country will keep 30% of any royalties earned (or example 30% of the 70% royalty that an author might earn from amazon). The author loses the right to manage their own affairs at amazon and elsewhere. And, to cap it all, the famous Penguin logo will not be associated with the book. Most experienced authors are mystified as to why anyone would want to take up such an offer.

Kindle Owners' Lending Library (KDP Select)




After a lot of thought I've enrolled my thriller 'Take No More' in the Kindle Owners' Lending Library via KDP Select. This operates in the US only (for now) and is available only for amazon Prime members. (They pay a subscription - $79 - for a number of favours - early free parcel delivery, free streaming video and, now, a free loan of one Kindle book per month). Why the thought? Well, the catch is that amazon demands exclusivity. The book must not be available in any other channel. As expected, this has sparked off a wide ranging debate amongst authors about this leading to amazon becoming overdominant in the market.

However, on balance, I decided to go with this (one main reason being the fact that I'd only ever published the book with amazon). You can view the book as a free loan on Prime here.

But there are wider consequences, summed up very well by David Gaughran in the post How Much Do You Want To Get Paid Tomorrow?.

What is at stake is the possibility of a wholesale change in the way that authors gain royalties for their work. On the current model, there is a generous payment of up to 70% of the sale price going directly to the author. Under KDP Select, there is no such payment. Instead, based on the number of loans made of each book, there is a share of an agreed pot. This looks large ($500,000 for December and $2 million or 2012) but if a very large number of loans are made, the revenue paid any one author for the loans made on their books may be much smaller than would have been achieved with a straight royalty system. Some estimates claim that there may be as many as 10 milllion Prime members. In the limit, if each borrows a book in December, the royalty per book would be as low as 5c, compared with a likely average of over $1 now!

I'm reminded that in the UK amazon has recently acquired Lovefilm where DVDs and computer games are available on a monthly subscription of up to £15, depending on the number of discs that can be held at any given time. It must be straightforward for amazon to see how the land lies with DVDs. How many customers wish to buy and own and how many wish to borrow for a subscription charge. My guess is that many prefer the subscription model. After all, how many times do you want to watch a movie. Enough to own it? Significantly, Lovefilm (like amazon Prime in the US) also offers streaming video. That's essentially the same as downloading a book to Kindle. So will readers, given the option, prefer a subscription model. If they do, it will change completely the current financial relationship between authors and amazon. Heady stuff and certainly a case of 'watch this space'.

Amazon – a step too far?


amazon price check app


The general feeling of caution over the exclusivity issue and the posibiliy of amazon coming to unduly dominate the market was not helped by Richard Russo's piece Amazon's Jungle Logic in the The Opinion Pages of the New York Times.

'I FIRST heard of Amazon's new "promotion" from my bookseller daughter, Emily, in an e-mail with the subject line "Can You Hear Me Screaming in Brooklyn?" According to a link Emily supplied, Amazon was encouraging customers to go into brick-and-mortar bookstores on Saturday, and use its price-check app (which allows shoppers in physical stores to see, by scanning a bar code, if they can get a better price online) to earn a 5 percent credit on Amazon purchases (up to $5 per item, and up to three items). Books, interestingly enough, were excluded, but you could use your Amazon credit online to buy other things that bookstores sell these days, like music and DVDs.'

This really does seem to hit brick and mortar stores beneath the belt.

More coming soon on this page, folks! Hope you've found this informative and entertaining.

Your help

If you found this article interesting or entertaining, please consider spreading the word to your friend and followers by using one of the buttons on this page

You might also consider pasting this link into your web page or blog:
Seb Kirby - Take No More

RETURN TO: For Readers and Writers
RETURN TO: Main Page