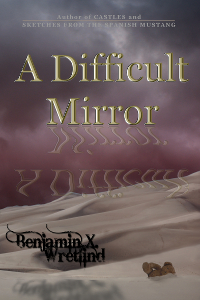 ABOUT A DIFFICULT MIRROR
★★★★★ "Combining horror, fantasy & mystery with elements of the traditional hero's journey, A Difficult Mirror contains a unique & detailed plot, rich characterization & a very real sense of danger..."
★★★★★ "...Wretlind conjures visions beyond your wildest nightmares"
Four-year-old Justine has been lost to the world and with her an ability feared by many. But the balance of power has been shifting for years, and Justine may be able to tip those scales for good...if someone can find her in a pitiless place of sorrow and pain.
When Marie Evans meets a strange man on a deserted road and a body is found mutilated in the desert, a deep resentment teetering on the edge of release is about to explode. Someone, somewhere has drawn a line in the sand, and when Harlan Reese, Marie's ex-lover, enters a forest in central Arizona looking for his daughter, that line will be crossed.
In a world between Heaven and Hell, the past becomes the present as Harlan and Marie find each other once again. Their journey across an unforgiving land to find a way home with Justine by their side will be wrought with both pain and triumph.
It is, after all, A Difficult Mirror.
AUTHOR BIO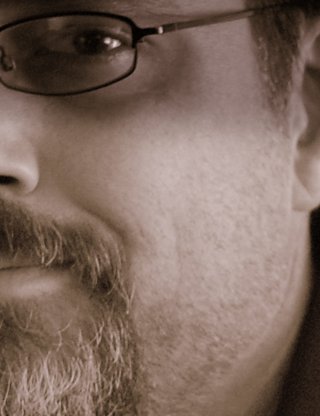 So, who is this guy? That's really not an easy question to answer, although you may think so. Who are we? Electrons and protons and neutrons held together by some quantum force to form neurons and cells and synapses? Are we flesh or are we soul? Isn't this the stuff philosophers and scientists, monkeys and preachers have been asking for centuries?
If you're looking for a quick biographical sketch of Benjamin's life, here's one for you: he has been--at different times, of course--a fry cook, range boy, greens maintenance technician, reservations agent, room service attendant, editor, banquet server, meteorologist, instructor, program manager for Internet applications, curriculum developer, training simulation engineer and certification coordinator.
His wife, Jesse, is an artist and counselor, which helps dealing with the five kids they raise as well as a dog, a rabbit, two hamsters, a gerbil and three fish.
Exciting stuff, to be sure. There was that one time he took flight on the wings of an F-16, but he puked.
All in all, the important thing to remember is that Benjamin X. Wretlind is a writer. He has penned a few novels, deleted a few novels, edited a few novels and is, of course, writing a few novels as he continues through this life in front of him.
GOODREADS GIVEAWAY
Enter to win